Today the Funding Cloud Nine community is sharing GIFs that represents how they currently feel about their debt. Getting into and out of debt is a roller coaster filled with a wide range of emotions and we want to make sure that nobody feels alone in the journey!
Last week I shared a series of GIFs that represented the series of emotions I experienced during my debt-free journey. The good, the bad, the ugly, and the downright depressing.
The response I received from that post was overwhelming. It's truly incredible how many people with debt feel the same feelings and experience the same struggles.
Debt can make you feel alone and ashamed. But there are so many people out there going through exactly what you are going through.
I hope this post, where some Funding Cloud Nine readers were brave enough to share their feelings about debt, brings home the point that we're all in this together. We can make each other feel better about our financial situation, and can even help each other get out of debt.
That is truly the reason I started this blog – I don't want anyone to feel alone or trapped because of their debt. I want you to know that you can pay off your debt. I want to help you pay it off.
Have fun scrolling through the GIFs! Do any resonate with you?
Readers' Debt GIFs
The next three GIFs were shared from the same person and require some explanation:
(1) When you're in debt, but you refinance the house which makes you feel made of money…
(2) Wahoo! Flying high with the money from the refinance…
(3) But reality hits and your bank account starts to dwindle because you use some money to pay off credit cards…take a vacation…give to charity…pay off some more bills…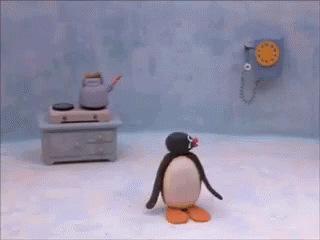 Can you relate to any of these GIFs?
Which GIF made you laugh the most? Which GIF can you relate to the most?
If you want to share a GIF, leave one in the comments below or email me at liv@fundingcloudnine.com and I will add it to this post!
You can easily search for GIFs on the Giphy website.